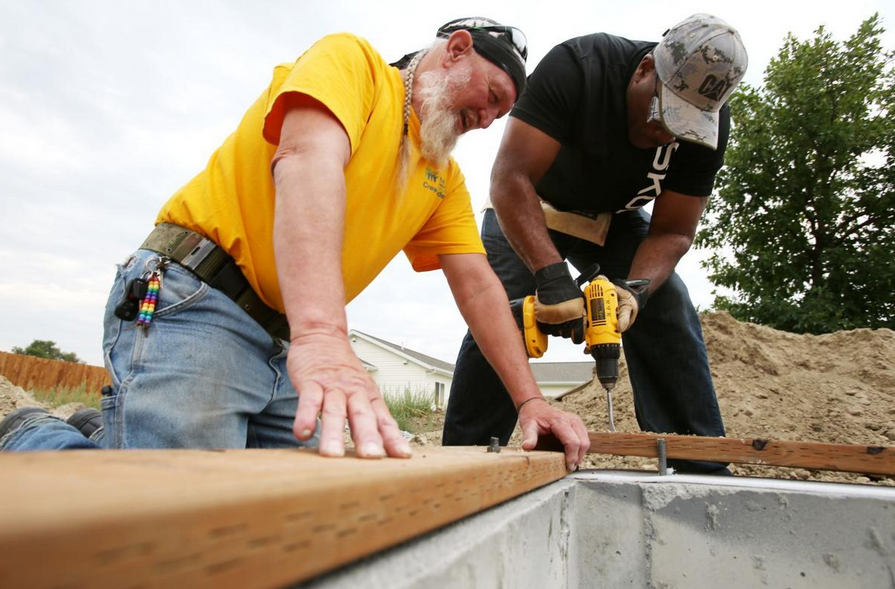 billingsgazette.com
Gazette Staff
August 31, 2017
Officers and crew members from the USS Billings joined volunteers with Habitat for Humanity to build the organization's 79th home in the Billings Heights on Thursday.
The home on Megan Circle will be owned by Jim Brown, and will be the first fully ADA-compliant house built by the local Habitat chapter.
Started earlier this month, the home is scheduled to be completed by the end of the year.