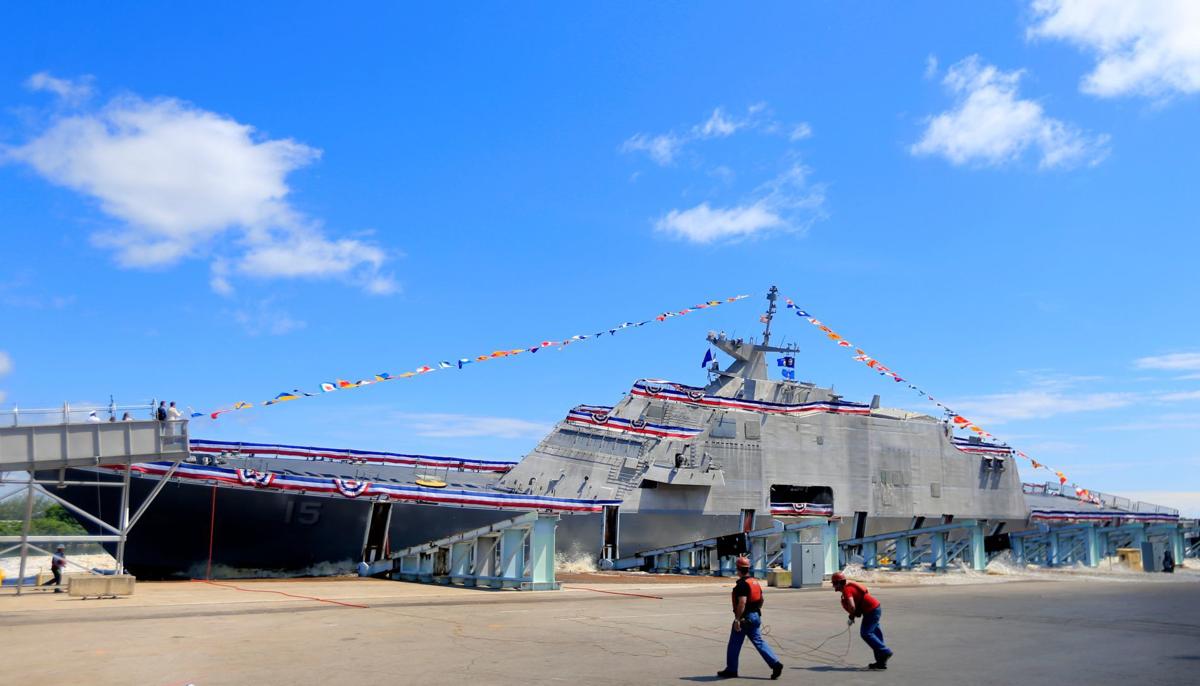 Originally Published in The Billings Gazette
February 11, 2018
By Rob Rogers
The Navy in January accepted delivery of the USS Billings, a Freedom-class littoral combat ship, during a ceremony at the Fincantieri Marinette Marine shipyard in Marinette, Wisconsin.
The combat ship, which will officially become the USS Billings upon its commissioning in May, is the 17th littoral combat ship to be delivered to the Navy and the eighth of the Freedom class to join the fleet.
Its delivery marked the official transfer of the Billings from Lockheed Martin, the shipbuilder, to the Navy and is the final step before the ship is commissioned and officially joins the fleet in May.